Click on any team member for more info...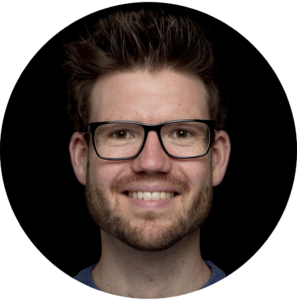 Hauke Hillen
Group Leader,

Professor of protein biochemistry
Hauke studied Biochemistry at the University of Tübingen (Germany) and spent a semester working in the lab of Jennifer Doudna at the University of Berkeley (USA). He then did his PhD with Patrick Cramer in Munich and Göttingen (Germany), where he studied the structural basis of mitochondrial transcription. During this time, he became fascinated by mitochondrial biology. He then became a Project Leader at the Max-Planck-Institute for Biophysical Chemistry in Göttingen. Since 2020 he has been heading an independent research group at the University Medical Center Göttingen and the Max-Planck-Institute for Multidisciplinary Sciences Göttingen (Germany).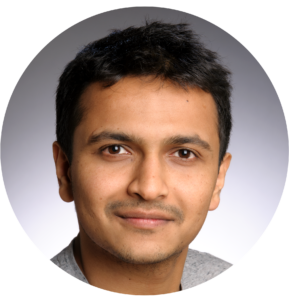 Born amongst the frigid peaks of the Nepalese Himalayas, Arjun learned the value of hardship and simplicity early in his childhood (or that's how he makes it sound like anytime he talks about Nepal!). For his undergraduate studies, he travelled to the fiery Gangetic Plains of India, where he learnt the value of camaraderie and good food (not as good as Nepalese food, of course, but still good). He also obtained a BSc in biotechnology there. For the last four years, Arjun has lived in the perpetually grey land of Göttingen, pursuing his MSc and PhD, learning cryo-EM and semi-successfully trying to order food in restaurants in German. When Arjun is not in the lab, he likes playing video games, reading and hiking (not really the last one, he rarely ever hikes!) But before you ask: no, he hasn't climbed the Everest.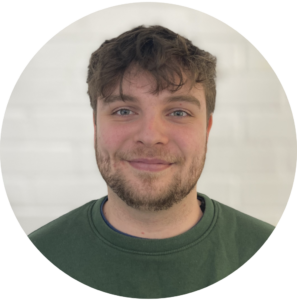 Lewis managed to escape the rain and cold of the UK… to a country that is equally rainy and cold. He completed an integrated Master´s in Cellular and Molecular Biology at the University of Exeter, UK, where his research project involved using cryo-EM single particle analysis and cryo-ET to investigate the structure of Archaeal surface layers (s-layers). For his PhD Lewis decided to dive into the mysteries of mitochondrial gene expression – whilst juggling teaching English slang to the lab, and being forced to say water bottle as wa´er bo´uhl and British as Bri ´ish.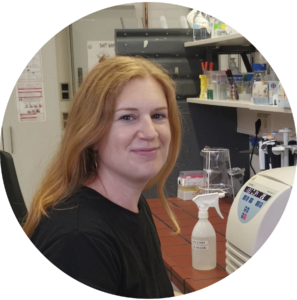 Katja is our laboratory manager. As a trained biological-technical assistant, she makes sure that everything runs smoothly in the laboratory. She also helps with difficult cloning and cell culture projects. Katja has been in the laboratory since 2021, but has been working at the University Medical Center Göttingen since 2002. In her free time she restores her half-timbered house and relaxes while stroking her cat.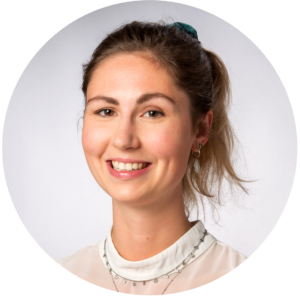 Franziska Finke
Phd Student
Franziska studied biochemistry (BSc and MSc) at the Goethe-University in Frankfurt, focusing on structural and functional characterization of soluble and membrane proteins using cryo-EM and NMR spectroscopy. She joined our lab as a PhD student in October 2021. Her most recent investigations included time-dependent fungi growth on watermelons.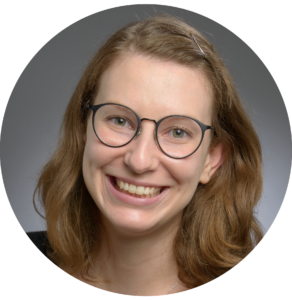 Paula Favoretti Vital do Prado
Phd Student
Paula completed her BSc and MSc in Molecular Biology at the University of Campinas (UNICAMP – Brazil). Before being brave enough to pursue a PhD, she worked at the Brazilian Synchrotron research facilities, focusing on structural and functional characterization of proteins combining X-ray crystallography, NMR and other biophysical techniques. Since October 2021 Paula is a PhD student in the lab, aiming to further develop skills in structural biology, this time using cryo-EM to study macromolecular complexes. Paula's surname is usually too long to fit an ID card. She can be found hidden in the office listening to The Lord of the Rings soundtrack – please do not feed her with muffins.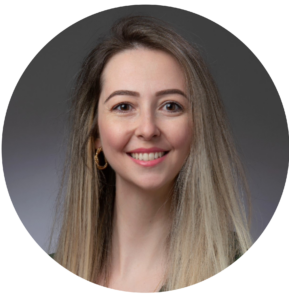 Fernanda is from Brazil and has Portuguese heritage. She holds an MSc and a Ph.D. in Biochemistry, both awarded by the University of Sao Paulo in Brazil. During her doctoral studies, she spent two years working at the University of Liverpool (UK). After completing her Ph.D., she worked as a postdoctoral researcher at CNPEM-Lnbio (Brazil), where she studied protein complex interactions in bacterial cell wall elongation. With her expertise in membrane proteins, crystallography, and biophysical techniques for characterizing protein macro complexes, Fernanda joined the group to acquire new skills and knowledge in advanced techniques for tackling structural biology problems. In her free time, Fernanda enjoys meditating and traveling to new places, especially to try different types of food. Although she is Brazilian, both coffee and tea have a special place in her heart. If you're trying to locate her in the lab, just look for the pinkest spot!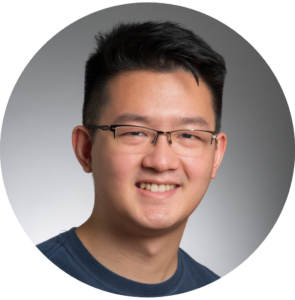 Ryan Timothy Yu
Phd Student
Ryan is hailing from the sunny shores of the Philippines. He completed his BSc in molecular biology and biotechnology from the University of the Philippines, and then continued with a MSc in molecular biology in Göttingen. He has been a PhD student in the lab since 2021. His greatest superpower is the ability to consume large amounts of food. His greatest weakness? Small amounts of lactose.
Ana Vučković
Master Student
Ana (with one N) obtained her BSc in Molecular biology and physiology at the University of Belgrade. The same year she joined IMPRS for Molecular biology and moved to Göttingen to pursue MSc. Since October 2022 Ana is a Master student in the lab, focused on structural and biochemical characterization of proteins involved in mitochondrial gene expression. She states that the first pipette tip is in the lower left part of the box but she's also not afraid to start from any other position. In her free time she loves to play volleyball and solve crossword puzzles. Her favorite word in german is genau and her least favorite one is zugverspätung.