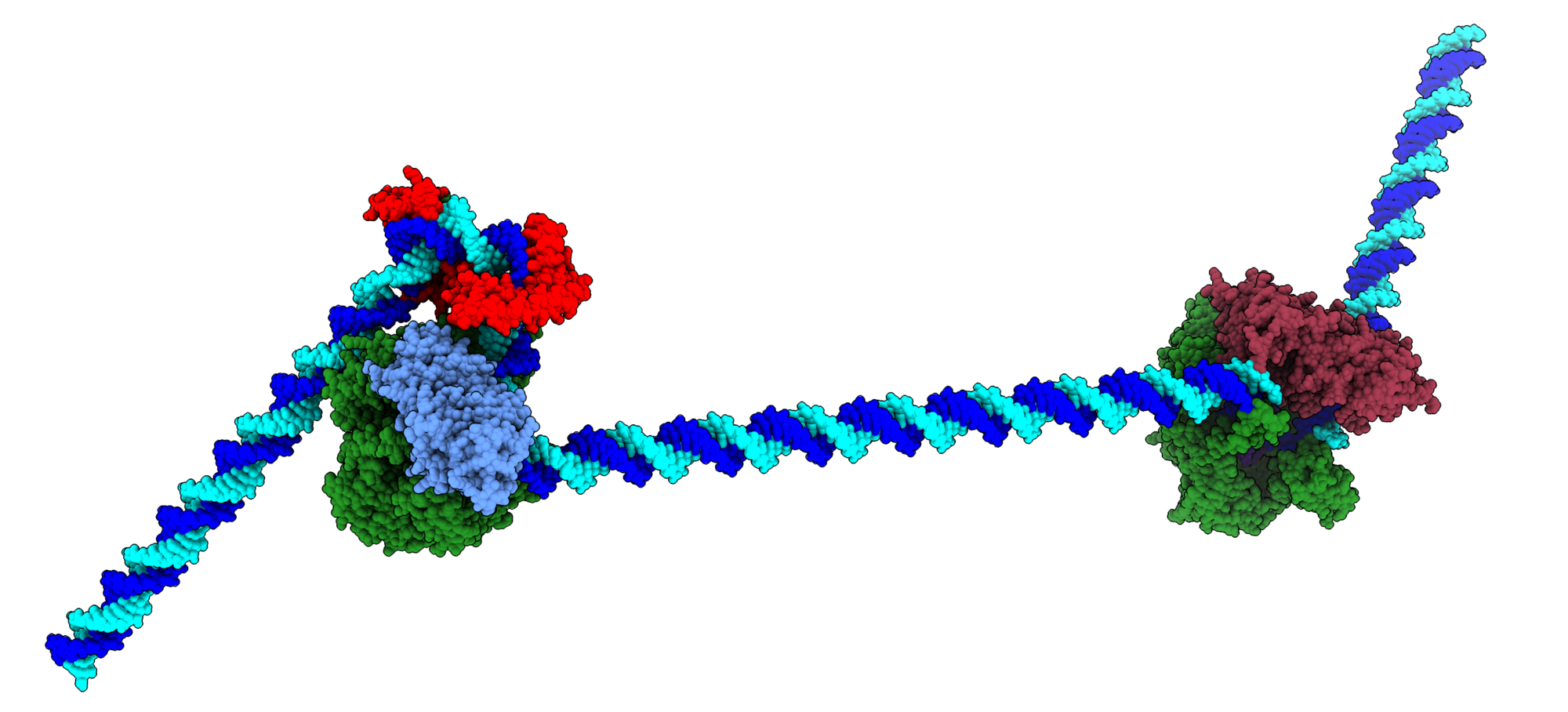 We are a research lab located at the University Medical Center Göttingen and at the Max-Planck-Institute for Multidisciplinary Sciences Göttingen.
Our research is aimed at understanding how genetic information is decoded and expressed in human cells, and how this process is linked to human disease. We are particularly interested in how genes are activated in mitochondria, the powerhouses of our cells.
To study this, we use ultra-cold electron microscopes (a.k.a. cryo-EM) and high-energy X-Ray beams (a.k.a. X-Ray crystallography) to visualize molecular "nanomachines" in 3D at near-atomic resolution.